Blog
What exactly is a blog?
Let us quickly go over what is a blog? A blog (shortened from the phrase "weblog") is a website or a web page that is updated on a regular basis with content that the readers of the blog can find inspirational or educational. A blog can have different purposes, such as raising the awareness of an individual cause or a brand, establishing one's self as an expert in a particular field, or promoting a business and increasing sales, to name just a few. It all depends on the type of blog, of course.
Your blog can be your online journal, for instance, where you will express your thoughts and feelings and share them with the world. It can be anything you want it to be, but the key to its success is providing real value to your readers using a friendly and conversational tone of voice while remaining consistent.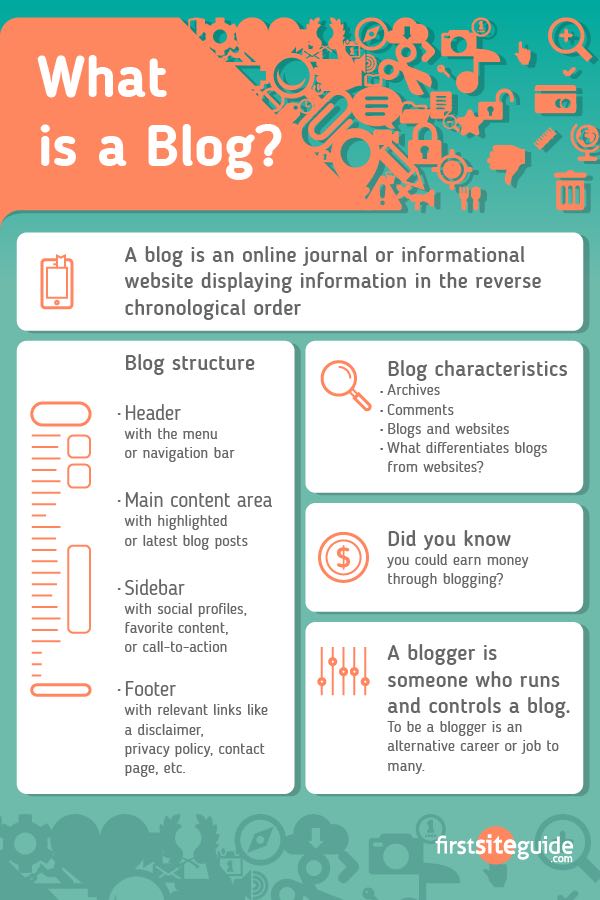 What Is a Blog Infographic was created by First Site Guide team.